The growth versus value battle rages on. Growth investors seek companies that offer strong earnings growth, and value investors look for stocks that appear to be undervalued. Value, notwithstanding its incredible oracles, has performed relatively poorly over the last decade, and may now be on the wrong side of rampant technological disruption, driven, in part by COVID-19.
Of course, the jury is still out on the economic recovery. Value has seen some rotation into cyclicals, as is typically the case at the beginning of a recovery. That being said, company earnings are rising, and the relatively low interest rate environment looks like it might be around for a while, indicating continued support for growth.
What is clear is that, whether one is a growth or value investor, volatility is back and here to stay. Think elections, legislative stalemates, inflation, supply disruptions, injections - both fiscal and medical.
Mind Foundry Horizon, a powerful piece of AI in the Mind Foundry Platform, is helping analysts and portfolio managers quickly find signal, build and test trading strategies in a range of volatile markets.

Horizon's machine learning pipelines give the analyst and portfolio manager control of data, ML modeling, and backtesting at every step, and scales dynamically. The platform now also has in-built trading algos to execute trades based on the predictions, or you can add your own.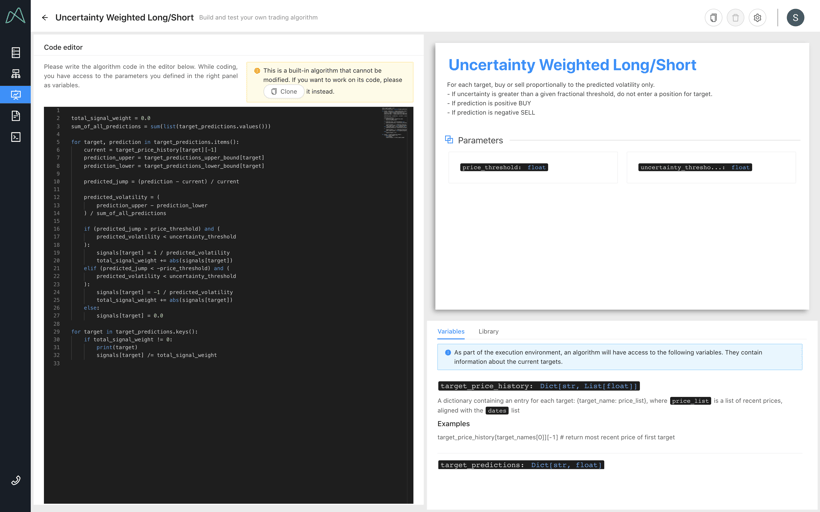 All of this can be done via the step-by-step UI or via API access, with all output seamlessly embedded in your current workflows. No background in data science or non-linear modeling is needed.
We recently published a 6 page PDF that goes into more detail on this topic.
If you want to find out how Mind Foundry Horizon can help analysts and portfolio managers boost their returns with improved insights and predictions, contact me.