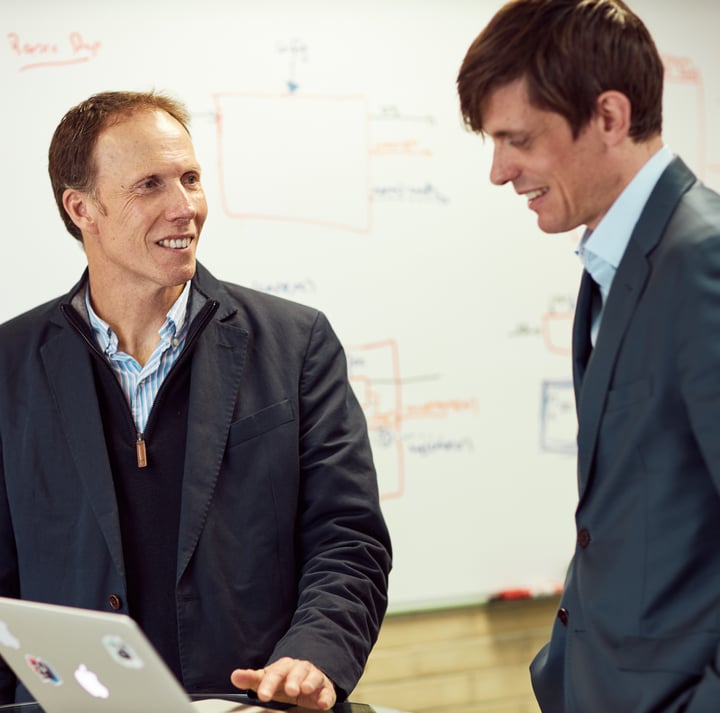 In our first year, we focused on establishing successful working partnerships with major players in high-tech and heavy industries.
On the back of these partnerships, we built a team out of the wealth of talented researchers passing through the University of Oxford's Machine Learning Research Group (MLRG) and Oxford's rich concentration of high quality software developers. The projects we engaged in during this year helped to hone the company's vision of an intelligent assistant which would allow clients to scale the impact of machine learning on their businesses.

In our second year, we continued to expand and began work on the intelligent assistant which would form our core product offering. We worked systematically through the data science workflow to harmonise and inject intelligence wherever possible. The Bayesian Optimization technology which forms the core engine behind the intelligent assistant was extracted and released as our first product, Mind Foundry Optimize.

With the core elements of our products in place, in the first half of 2019 we were ready to take our main product to market. Whereas other AI companies had chosen to focus their solutions on data scientists, data architects and other tech-savvy employees... we recognized that business value is best derived by incorporating human domain expertise into the powerful data-centric methods that our intelligent assistant can provide. This core principle that machine learning can only be effectively exploited in conjunction with domain knowledge has been at the heart of our philosophy from the very beginning.

Today, Mind Foundry is developing the world's most advanced "human-in-the-loop" platform designed specifically for business users so they can quickly and easily develop machine learning derived solutions to serve a broad range of needs that exist across their organizations.